Bercow Radell Fernandez Larkin and Tapanes Welcomes Two Associates to the Firm
February 1, 2023
Bercow Radell Fernandez Larkin & Tapanes is pleased to announce that Alejandro Moreno and Gray Crow have joined the firm as Associates.
Alejandro focuses his practice on land use, zoning and environmental law, and specializes in litigation related to those substantive areas of the law.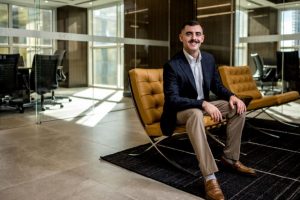 Before joining the firm, Alejandro served as an intern at the British House of Commons and the Florida House of Representatives. He also interned at the External Affairs Department for Governor Rick Scott and the Legislative Affairs Department for Florida Chief Financial Officer Jeff Atwater. He gained valuable experience through such internships with local government agencies as well as businesses in the private sector.
Alejandro graduated from Florida State University with a bachelors in Political Sciences, Interdisciplinary Social Sciences and International Affairs. He earned his Juris Doctor at the University of Florida Levin College of Law, where he graduated top 10% of his class. While in law school, Alejandro was presented the 2019 Dean's Leadership Award and the Book Award in Introduction to Lawyering. He served as treasurer of the prestigious Florida Moot Court, worked as a teaching assistant at the College's Legal Writing & Appellate Advocacy Department, and was active in the John Marshall Bar Association.
Gray's practice covers land use and zoning matters throughout Miami-Dade County with a concentration on development approvals, legislative advocacy, and regulatory compliance.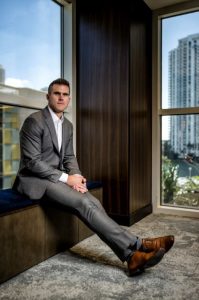 Prior to joining the firm, Gray served as Assistant City Attorney for the City of Miami Beach, where he assisted with multiple matters across various areas of municipal law inclusive of policy legislation, code enforcement, transactional law, and land use.  He also gained valuable experience in both state and federal court at a boutique civil litigation firm in Miami.
Gray is a graduate of the University of Miami School of Law, where he was recruited as a quarterback for the Miami Hurricanes football team as an undergraduate. Throughout law school, he was editor of the University of Miami Business Law Review and served as a volunteer for local nonprofit organizations.
Bercow Radell Fernandez Larkin & Tapanes was established in 1996 and is located at 200 S. Biscayne Boulevard, Suite 300, Miami. The firm handles all aspects of local, state and federal real estate permitting and licensing, including zoning approvals, amendments of local government comprehensive plans, developments of regional impacts (DRIs), due diligence reviews, growth management, concurrency and environmental matters. For more information, contact (305) 374-5300 or visit www.brzoninglaw.com.