Bercow Radell Fernandez Larkin & Tapanes Attorneys Selected as Finalists for Chambers Diversity & Inclusion Awards
May 13, 2022
Bercow Radell Fernandez Larkin & Tapanes is honored to announce that three of our attorneys have been shortlisted as finalists for the Chambers and Partners Diversity & Inclusion Awards. For over a decade, the Chambers Diversity & Inclusion Awards: North America have showcased the best in diversity & inclusion, pro bono, corporate social responsibility and environmental work from firms and in-house teams across the continent. Now in its eleventh year, the annual awards bring together the legal community across the United States and Canada to celebrate those who have achieved at the highest levels in the last year.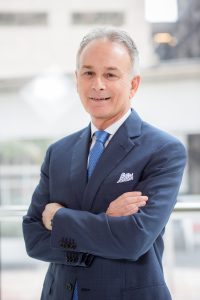 Jeffrey Bercow has been selected as a finalist for Diversity & Inclusion Outstanding Contribution. As the founder of the firm, Jeffrey's impact in the field of land use and zoning goes beyond the everyday practice of law, leading to the advancement of not only the firm as one of the most prominent boutique firms in South Florida, but also to championing equity in the legal profession through mentorship and leadership opportunities.
Bercow Radell Fernandez Larkin and Tapanes is one of the only firms in South Florida to have a woman named partner. Making her mark not only in the legal profession but also in the greater Miami community, Melissa Tapanes Llahues, who has also been selected as a finalist, became a named partner in 2020.
One of the greatest prides of our firm is our Summer Associate Program. For over 20 years, our firm has worked with universities to provide third year law students with a paid summer internship designed to afford first-hand experiences in the practice of land use and zoning law through mentorship and guidance by our partners. Through the Program, the firm has made a deliberate effort to recruit individuals that reflect South Florida's diversity.
Shareholder, Melissa Tapanes Llahues has been selected as a finalist for Pro Bono Lawyer of the Year. In her every day practice, Melissa represents the interests of landowners, institutional clients, and developers seeking real estate licensing and regulatory approvals from governmental boards and agencies at the local, state and federal levels. She specializes in managing complex and politically sensitive legislative and quasi-judicial matters from initial due diligence to permitting.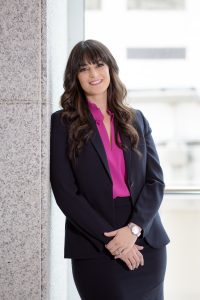 Highly committed to her community, Melissa prides herself in her pro-bono work with numerous local organizations. She was appointed to the Miami Downtown Development Authority (Miami DDA) Board of Directors in 2021 where she works to advocate, facilitate, plan, and execute business development strategies, planning and capital improvements, and marketing for Downtown Miami with the goal of strengthening the economic health and vitality of Downtown Miami. She served on the City of Miami's Miami 21 Report Ad Hoc Task Force where she was elected Chairperson by her peers to lead in the review of the Miami 21 Zoning Code to address the concerns of the community. She is also a trustee of the Builders Association of South Florida (BASF), offering advocacy for the building industry and working together with members and elected officials in a cooperative effort to achieve affordable homeownership.  For a decade, she also served on the board of the Latin Builders Association (LBA) the largest Hispanic construction association in the United States.
Most recently, Melissa is representing the WOW Center pro bono. The WOW Center is an Adult Day Training center that currently supports and serves over 200 adults with developmental disabilities who range in ages from 21 to 80. Melissa has been working with the WOW Center providing them legal assistance for land use and zoning matters related to the construction of a new two-story building to their existing County-owned site that will allow them to expand their services to our community.
Associate, Emily Balter has been selected as a finalist for Diversity & Inclusion: Future Leader. As a Miami native, Emily is passionate about her hometown and is active in the legal community. One of her most notable contributions is through leadership within the Cuban American Bar Association ("CABA"). CABA's members include judges, lawyers, and law students of all backgrounds interested in issues affecting the Cuban community, as well as broader legal and human rights issues impacting minority communities as a whole.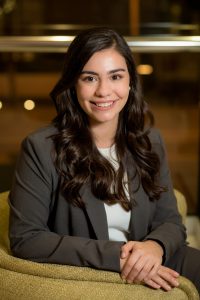 Emily was recently elected to serve on the CABA Board of Directors for 2022. Prior to being elected to the Board, CABA recognized Emily dedication to the organization in 2019 with the Outstanding Committee Member award, in 2020 with the Young Lawyer Member of the Year Award, and in 2021 with the Outstanding Member Award. She serves as the Editor in Chief of CABA Briefs, which is a digital and print publication that highlights legal issues of importance including immigration, social justice, and human rights, and spotlights minority representation in leadership, as well as fundraising for CABA pro bono.
The Chambers Diversity & Inclusion Awards will be held on Thursday, June 9, 2022 at the Millennium Biltmore in Los Angeles, California.
Bercow Radell Fernandez Larkin & Tapanes, located at 200 S. Biscayne Boulevard, Miami, was established in 1996. Now with a team of 16 attorneys, the growing law firm moved locations into a larger office space in Suite 300 of the Southeast Financial Tower.