Chambers USA Awards Firm Top Ranking in Zoning/Land Use Law in South Florida
June 2, 2023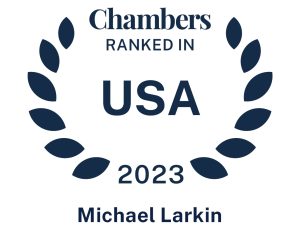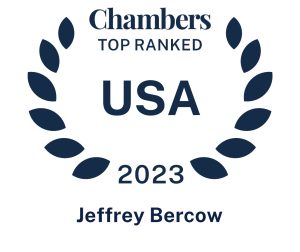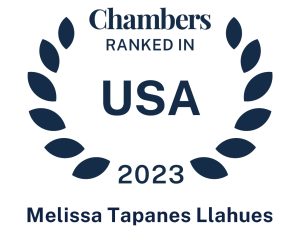 For the third year in a row, Chambers USA, one of the oldest and most prestigious legal guides in the world, has ranked Bercow Radell Fernandez Larkin & Tapanes in Band 1 in the area of Real Estate: Zoning/Land Use Law – South Florida, the highest recognition given by Chambers.
Jeffrey Bercow, co-founder and managing partner of the firm, and shareholders, Michael Larkin and Melissa Tapanes Llahues, were also recognized in the highest categories for lawyers in zoning and land use law.
Chambers USA annually ranks U.S. law firms and individual attorneys based on in-depth telephone interviews with law firm clients and other attorneys. For more than 20 years Chamber has published independent and objective research-based directories of the legal profession. Inclusion in the guide is based solely on the research team's findings. The Tier 1 ranking is a testament to Bercow Radell Fernandez Larkin & Tapanes' unwavering commitment to excellence, unparalleled expertise, and the highest standards of client service.
The 2023 Chambers USA Directory, in summarizing the work of Bercow Radell Fernandez Larkin & Tapanes, wrote that the firm is a "highly respected presence in the Miami region" and "offers and masters a wide range of in-depth expertise that is uncommon if not unique."
Bercow, ranked in Chambers USA since 2004, was praised for doing his work exceptionally well, describing him as "one of the top attorneys" and noting he "has a great attention to detail and takes the time to explain the pros and cons of complex issues". Larkin was recognized for his work and "strong presence" in the City of Miami Beach. Tapanes was described as "a superstar" and was recognized for her energy, creativity and constructive collaboration with stakeholders in the development process.
"We owe our success to the trust and support of our valued clients, who continue to inspire and challenge us to deliver exceptional legal solutions," added Bercow. "We remain committed to providing our clients with innovative strategies and personalized attention, exceeding their expectations at every turn."
Bercow Radell Fernandez Larkin & Tapanes, located at 200 S. Biscayne Boulevard, Suite 300, Miami, was established in 1996. The firm handles all aspects of local, state and federal real estate permitting and licensing, including zoning approvals, amendments of local government comprehensive plans, site planning, due diligence reviews, growth management, concurrency, environmental and permitting matters.
For more information, contact 305-374-5300 or visit www.brzoninglaw.com.