CLIENT NEWS: Coral Rock Development Group Unveils Plans For Mixed-Use Project 'Dulce Vida' In Allapattah, Miami
July 21, 2023
Coral Rock Development Group, a leading real estate development company based in Coral Gables, has unveiled plans for Dulce Vida, a transformative mixed-use, mixed-income development located at 1785 Northwest 35th Street in Miami's Allapattah neighborhood. The project aligns with Florida's SB 102 law, which aims to promote mixed-income developments and increase access to affordable housing. Dulce Vida will encompass 200 rental units designed to cater to a diverse range of residents. Of these units, 85 will be designated as affordable housing at 60% of the Area Median Income (AMI), 85 will be allocated for workforce housing at 100% AMI, and 30 units will be available for workforce housing at 120% AMI, providing various housing options for different income levels.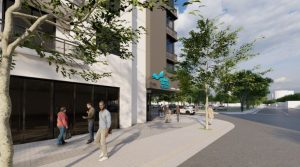 Central to the Dulce Vida project is the state-of-the-art Miami-Dade Public Library System Allapattah Branch, which will be located on the ground floor. This new facility will replace the existing Allapattah Branch Library, offering enhanced access to modernized resources, technology, and specialized areas for library users of all ages.
Coral Rock Development Group is proud to collaborate with Miami Bethany Community Services, a local nonprofit church deeply rooted in Allapattah. Their partnership will focus on community outreach and involvement, working closely with residents, local organizations, and businesses to ensure that Dulce Vida positively impacts the community.
"We are thrilled to introduce Dulce Vida, a transformative development that combines the crucial elements of affordable housing, community amenities, and improved access to educational resources," said Michael Wohl, principal of Coral Rock Development Group. "This project is a testament to our commitment to creating inclusive and sustainable communities that cater to the diverse needs of Miami residents. We look forward to collaborating with the Allapattah neighborhood and Miami-Dade County to make this vision a reality."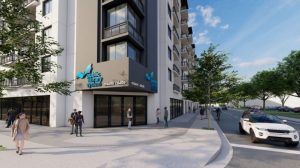 Designed by Behar Font & Partners, Dulce Vida will offer a wide range of amenities, including a state-of-the-art fitness center, a community lounge, a private conference room, outdoor recreational spaces, a children's playground, a dog park, and convenient parcel package facilities. The project will also prioritize sustainability with electric car charging stations, bicycle storage, and repair facilities, promoting eco-friendly transportation alternatives.
"Coral Rock Development Group is not investing in buildings, they are investing in people," said Commissioner Alex Díaz de la Portilla, City of Miami Commissioner for District 1. "Dulce Vida is a significant contribution to the City of Miami's attainable housing efforts and will provide much needed housing for low-income residents, as well as law enforcement officers, firefighters, teachers, nurses, and city employees."
Coral Rock Development Group has a strong track record in developing multifamily workforce housing projects, mixed-use developments, and affordable housing. Their portfolio includes notable projects such as Pura Vida Hialeah, Kayla at Library Place, and Card Sound Key Apartments.
Rental prices at Dulce Vida will start at $1,084 for studios, $1,161 for one-bedroom units, and $1,393 for two-bedroom units, including utilities.
Groundbreaking for the project is scheduled for the third quarter of 2024, with an expected completion date by the end of 2025. During the construction phase, the existing Miami-Dade Public Library System Allapattah Branch Library will be temporarily relocated to ensure uninterrupted access to its services and resources for the community.