FIRM NEWS: Bercow Radell Fernandez Larkin & Tapanes Welcomes Two New Associates to the Team
September 22, 2023
Bercow Radell Fernandez Larkin & Tapanes is proud to welcome two new associates, Benjamin Sherry and Roberto Alvarez, to its distinguished roster of professionals.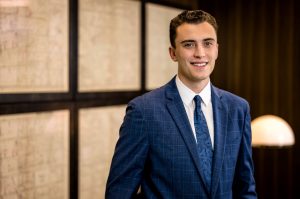 Benjamin excelled academically at FIU College of Law, graduating magna cum laude and ranking fourth in his class.  In law school, he earned the prestigious CALI Excellence for the Future Award for his outstanding performance in his legal research and writing. He also served as a Teaching Assistant, mentoring fellow students in these subjects, and as an Articles Editor on the FIU Law Review Executive Board, where he earned the Faculty Award for his exceptional contributions. At graduation, Benjamin was awarded with the prestigious Medallion of Distinction in recognition of contributing over 130 hours of Pro Bono service during law school.  Benjamin also holds a Bachelor of Science in Advertising from the University of Florida.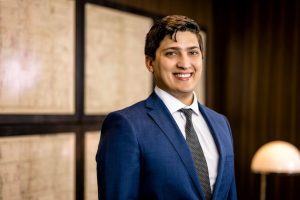 Roberto, better known as Rob, earned his Juris Doctor cum laude with a Certificate in Environmental & Natural Resources Law from Florida International University College of Law.  In law school, he was awarded the Dean's Scholarship from 2020 to 2023 and the CALI Excellence Award in Contract Law.  Prior to his legal studies, he served as a legislative aide to two members of the Florida House of Representatives enriching his understanding of the mechanics of government and advocacy. He was awarded the Bright Futures Medallion Scholarship and served in a leadership role in Phi Alpha Delta, the Pre-Law Fraternity. Rob received a Bachelor in Finance with a minor in Political Science from Florida State University.
The arrival of Benjamin and Roberto underscores Bercow Radell Fernandez Larkin and Tapanes' commitment to foster a vibrant and dynamic team, enhancing the firm's capacities, and ensuring it remains at the forefront of the intersection of law, government and development.
Located in in Downtown Miami, Bercow Radell Fernandez Larkin & Tapanes has been at the forefront of Miami-Dade County's phenomenal growth for over two decades, serving as the go-to law firm for real estate developers, property owners, business owners, and government entities seeking legal advice.
Established in 1996, the firm is located at 200 S. Biscayne Boulevard, Suite 300, Miami. For more information, contact (305) 374-5300 or visit www.brzoninglaw.com.