Melissa Tapanes Llahues Selected for Prestigious Award
September 6, 2017
Inside Look: 2017 South Florida Business Journal 40 Under 40 Awards (Photos)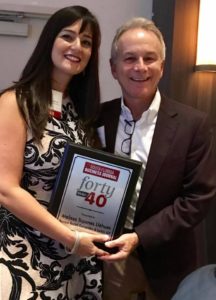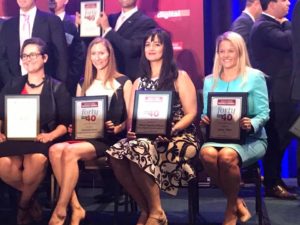 The South Florida Business Journal held its 2017 40 Under 40 Awards luncheon recently at Jungle Island in Miami.
Nearly 370 people attended the affair, which honors 40 local business leaders 39 or younger for their career achievements and community works. The program is one of the Business Journal's most popular honors.
As the honorees were announced, fun factoids about them, such as their favorite pastimes and words of wisdom, were shared with the audience.
At the event, participants cheered on the inductees, while sharing their congratulations in hundreds of live tweets on Twitter and posts to Instagram, which were displayed onscreen at the awards signature tweet wall.
The event's corporate sponsors were Florida International University College of Business, Grove Bank & Trust and GCI Worldwide Corp.
Published August 4, 2017 in the South Florida Business Journal