PRESS RELEASE: The Legal 500 2020 Awards "Leading Firm" and "Recommended Attorney" Status for Firm's Land Use/Zoning Work in Miami
June 12, 2020
The Legal 500, widely acknowledged as the world's largest legal referral guide, has once again recognized Bercow Radell Fernandez Larkin & Tapanes as a "Leading Firm" in Real Estate – Land Use/Zoning in Miami in its 2020 Directory.
Managing Partner Jeffrey Bercow was cited as a "Recommended Attorney" and again recognized in the publication's "Hall of Fame," which highlights individuals who have received constant praise by their clients for continued excellence. This is Bercow's ninth consecutive year recognized as an elite leading lawyer by the Legal 500.
Partner Melissa Tapanes Llahues was recognized once again this year as a "Recommended Attorney" in the Land Use/Zoning category. Michael Larkin was also cited at a "key" lawyer.
For 33 years, The Legal 500 has been analyzing the capabilities of law firms across the world, with a comprehensive research program revised and updated every year to bring the most up-to-date vision of the global legal market. The Legal 500 assesses the strengths of law firms in over 150 jurisdictions, the results of which can be viewed free of charge using the "Rankings" tab at the top of the page.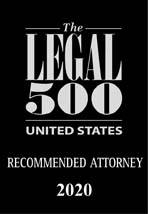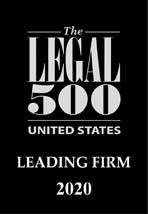 The rankings are based on a series of criteria, but simply put, we highlight the practice area teams who are providing the most cutting edge and innovative advice to corporate counsel. Our research is based on feedback from 300,000 clients worldwide, submissions from law firms and interviews with leading private practice lawyers, and a team of researchers who have unrivalled experience in the legal market.
Some of its clients include: 13th Floor; Adler Development; Berkowitz Development Group; Best Buy; Capital One Bank; Canyon Capital Realty Advisors LLC; Chetrit Group; Cornerstone Group; Crescent Heights; D.R. Horton; Florida East Coast Properties; Florida International University; Fontainebleau Development; Fontainebleau Hotel; Fort Partners; Florida Power & Light Company; Homestead-Miami Speedway; Integra Investments; International Place Associates; Ladder Capital; Landmark Companies; Lennar Homes; Leon Medical Centers; Marriott International; Miami-Dade College; Nike; The Peebles Development Group; South Beach Group Hotels; South Beach Tristar Capital, LLC; Terra Group; Terranova; The Congress Group; TriStar Capital; Turnberry Associates; Warren Henry Motors; Whole Foods Markets; Williamson Cadillac Company; Woolbright Development; and Yard House Restaurants.
The firm handles all aspects of local, state and federal real estate permitting and licensing, including zoning approvals, amendments of local government comprehensive plans, developments of regional impacts (DRIs), due diligence reviews, growth management, concurrency and environmental matters.
Bercow Radell Fernandez Larkin & Tapanes, established in 1996, is located at 200 S. Biscayne Boulevard, Suite 850, Miami.
For more information, contact 305.374.5300 or visit www.brzoninglaw.com.